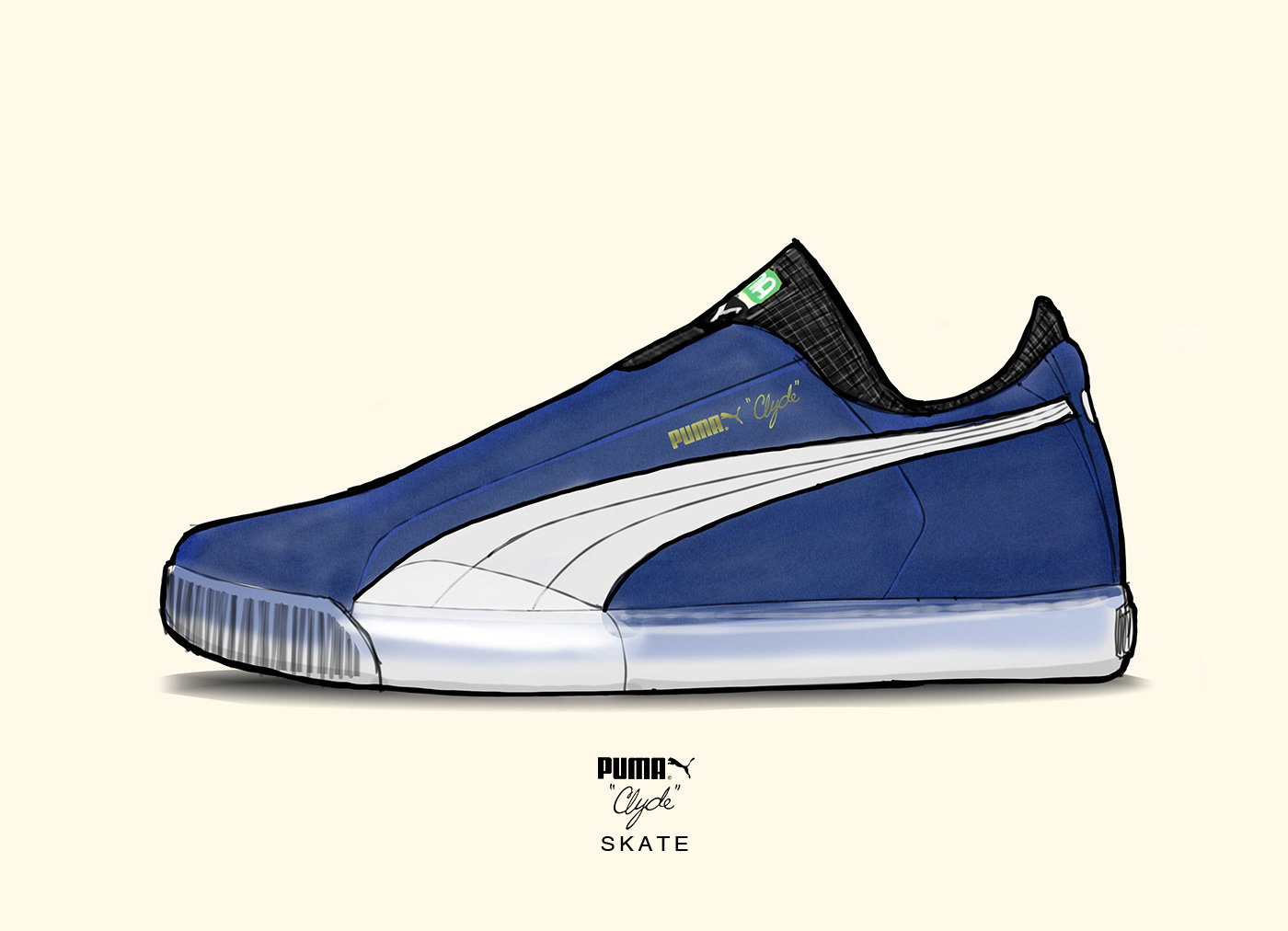 The Puma Clyde/Suede are one of the few sneakers that were present in the beginning of the skateboarding boom and rapidly became part of its history. Even after all this time they're still considered as one of the best non-skating shoes to skate with. Strangely enough, and contrary to Adidas and Nike, Puma never had a skateboarding specific brand or division, at least not that I'm aware of.
But that never stopped Puma from collaborating with skateboading brands using the Clyde/Suede. Just look at the collabs with Diamond Supply Co. or the recently revealed Clyde RT x Volcom. Skateboard is in the Clyde's DNA, and everybody knows that.
So, revisiting the Clyde as a "proper" skate shoe was something I was looking forward to do for sometime now. The initial idea was to take the same iconic profile of the original Clyde and add some of the trends seen on the sneaker industry in terms of materials and tech.
​​​​​​​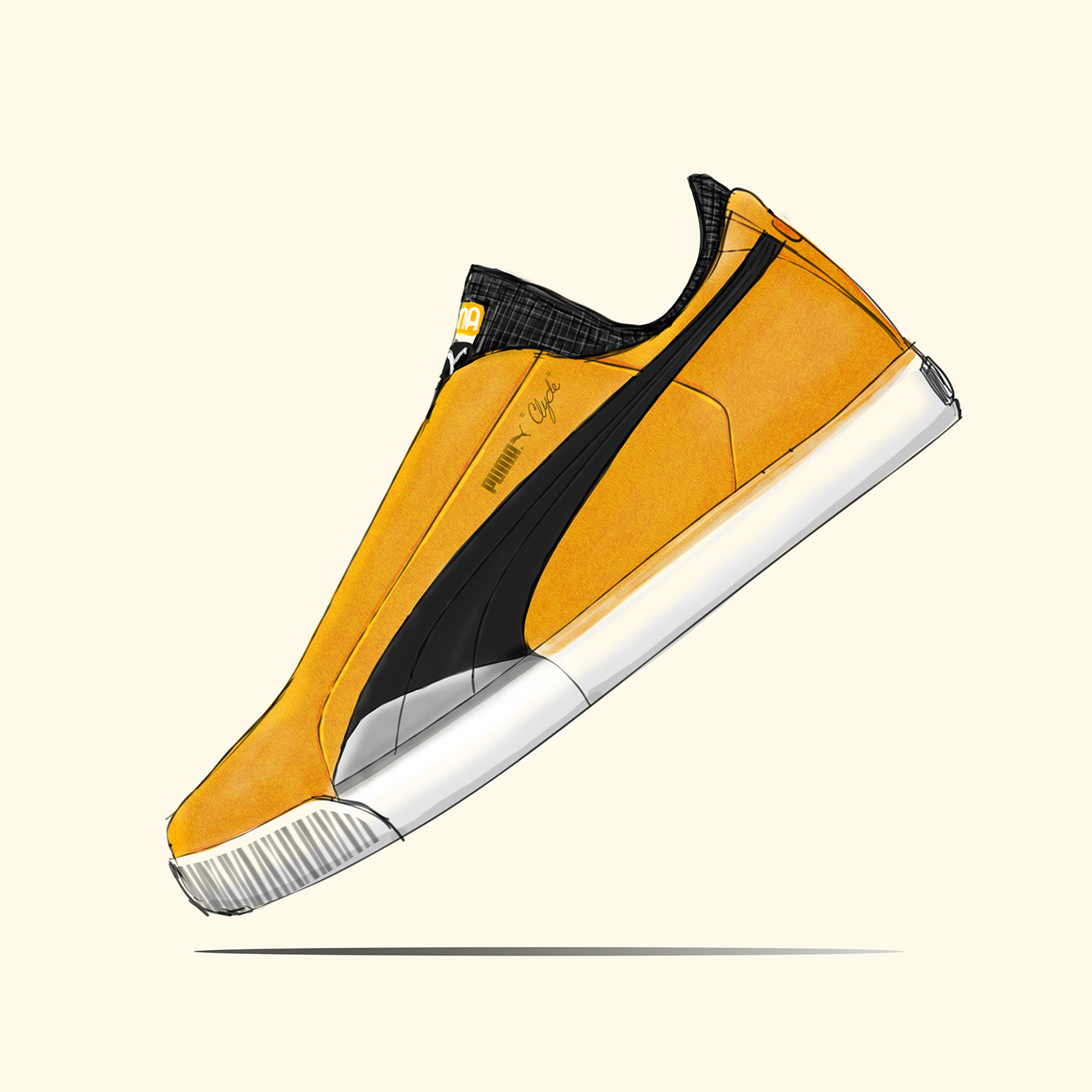 I'm not 100% satisfied yet. As you can see on the early studies, I'm still divided between keeping the classic profile of the Clyde intact, or going for something a bit more modern like the Nike SB Koston 3 Hyperfeel or the éS Sesla. I might revisit this take on the Clyde for the next few days. Might even throw a fat laces version for the fans!