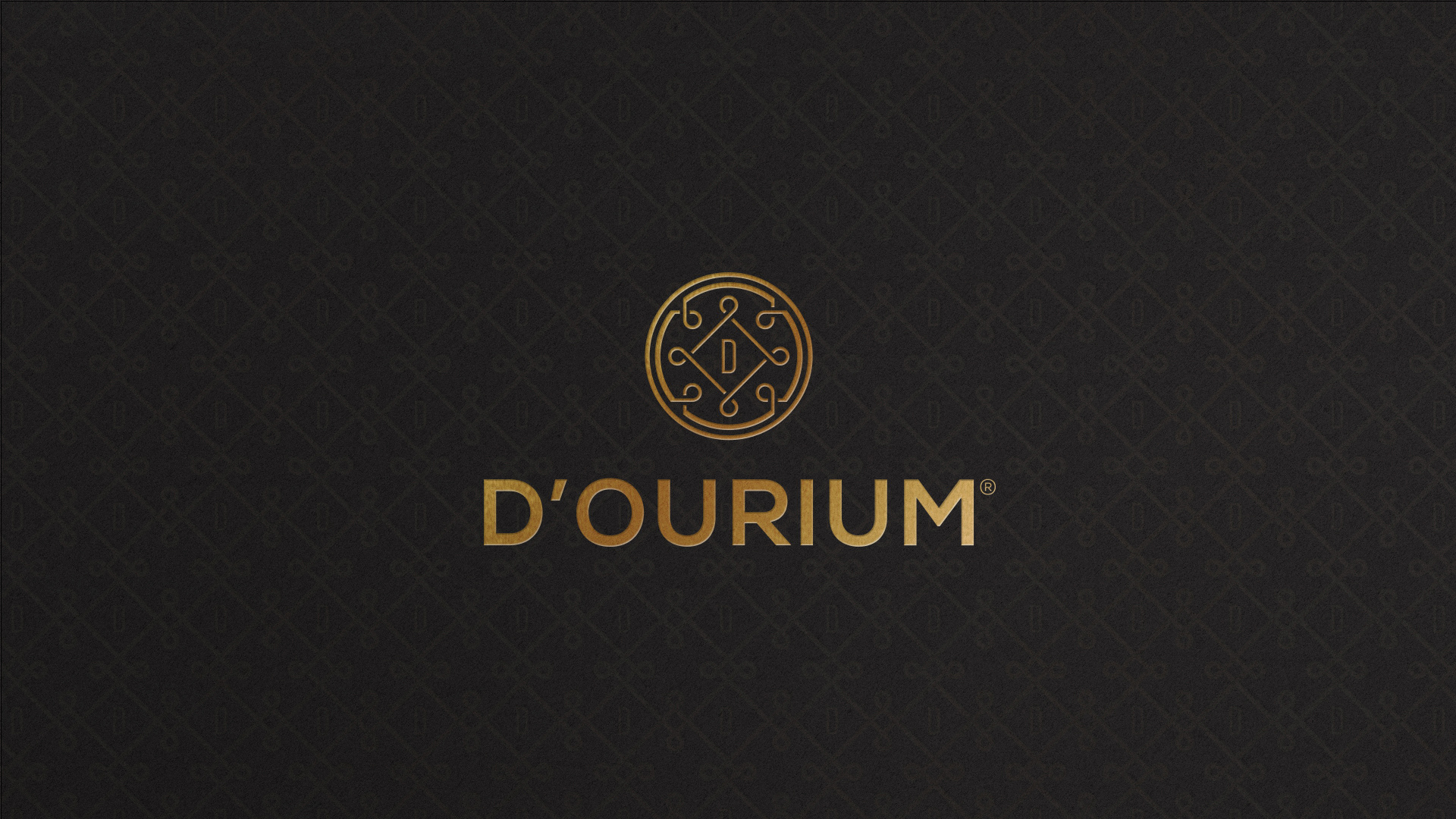 The briefing for D'Ourium required a aesthetic that could reflect the heritage of the Trás-os-Montes region, Portugal. Olive oil is a big part of the culture of the region and producers always want to make sure to convey to clients that their product is one of excellence.
The process of creation of the brand started with the research and brainstorm for the name. D'Ourium came together as a mix of several references, like the fact that the olive oil is produced in the World famous Douro Valley (better known for its wines), and the Portuguese and Latin words 

ouro

 and

aurum

that mean gold, an expression commonly used to characterise olive oil.
To further display the cultural heritage of the region, the logomark and graphic elements are deeply inspired by Celtic and Arabic patterns. To tie together all these different visual languages, the right typeface was needed. After considering a wide number of serif typefaces, the font choice for the logotype ended up being the sans-serif Nexa Bold. This decision was based on its simple, sober and geometric characteristics being able to drive coherently all the different stylistic inspiration used to build the logo and brand, while transmitting a sense of modernity and tastefulness.
During the first stage, the project also included the label design for the olive oil bottles, for which some ideas were developed but never produced.